Sberbank & Neel Con cooperation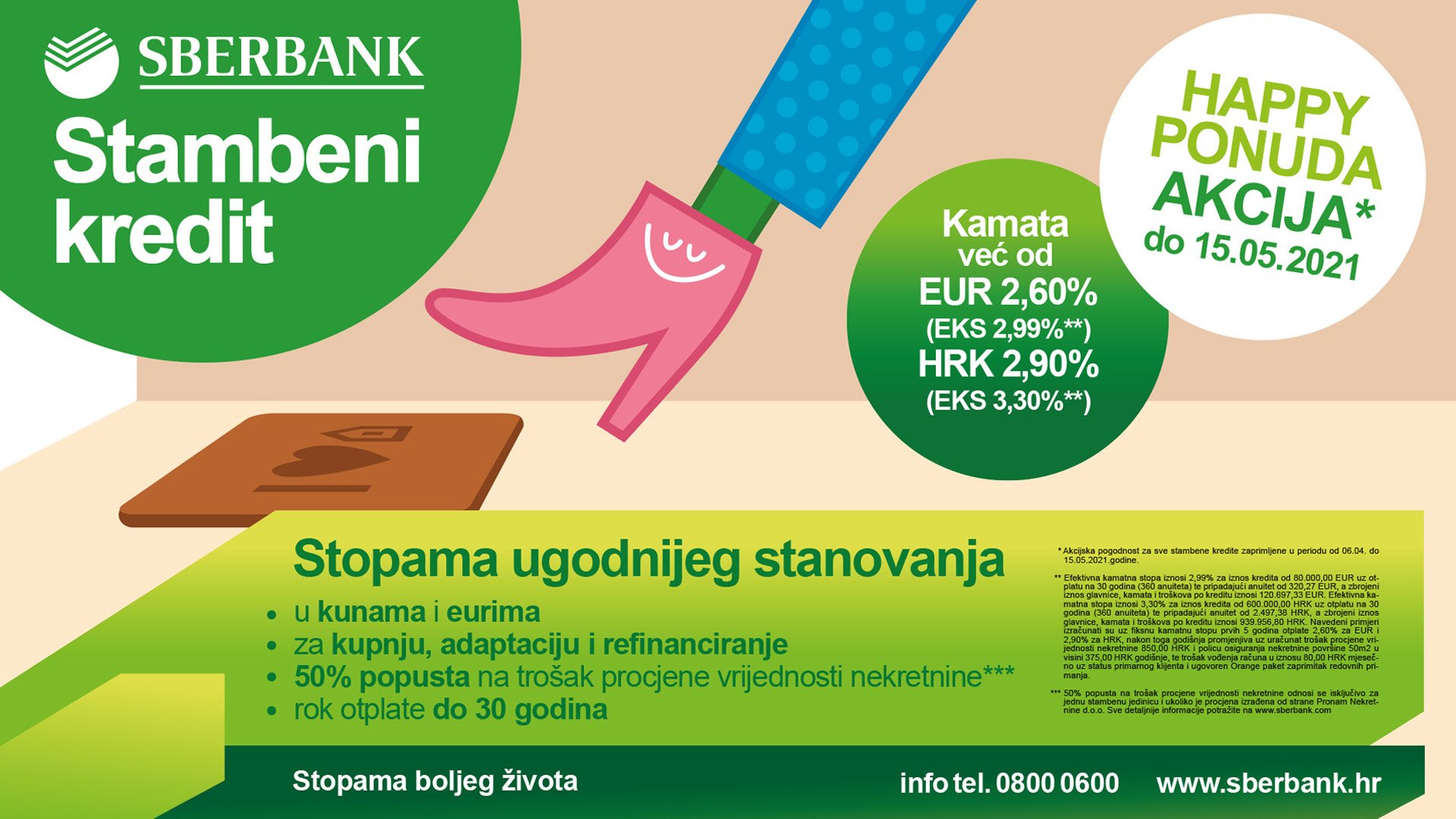 Neel Con agency has decided to start a cooperation with Sberbank d.d., a bank that we have recognized as an innovative financial institution oriented towards clients and their needs in financing their real estate contracts.

Sberbank is part of the modern Group with almost 180 years of traditional business, which is one of the fastest growing and most profitable institutions in the world and a leading bank in the market in terms of introducing innovative products based on excellence and state-of-the-art technologies.
Although this period is known for APN loans, Sberbank decides on an additional step of innovation, and introduces an "happy offer" housing loan for the lasting period from 06.04.2021. until 31.05.2021, with a reduced interest rate but without the binding conditions offered by APN loans.
All Neel Con clients who find their real estate through our agency, are provided with direct access and support to the Bank's personal banker, with minimal number of going to the branch and the possibility of arranging online meetings.
In the case of a cash loan, we know from our own experience that the possibility of online cooperation and loan realization even within 24 hours is not just a phrase, but a reality offered by Sberbank. A very kind and reliable banker, whom we "met" with an online form, enabled us to realize the loan within 24 hours of the working day from the delivery of all necessary documents via e-mail.
Therefore, if you want to close your loan, solve the purchase of your own real estate through Sberbank, feel free to contact us by e-mail:
info@neelcon.hr
, and we will make sure that the Bank's employees contact you as soon as possible.